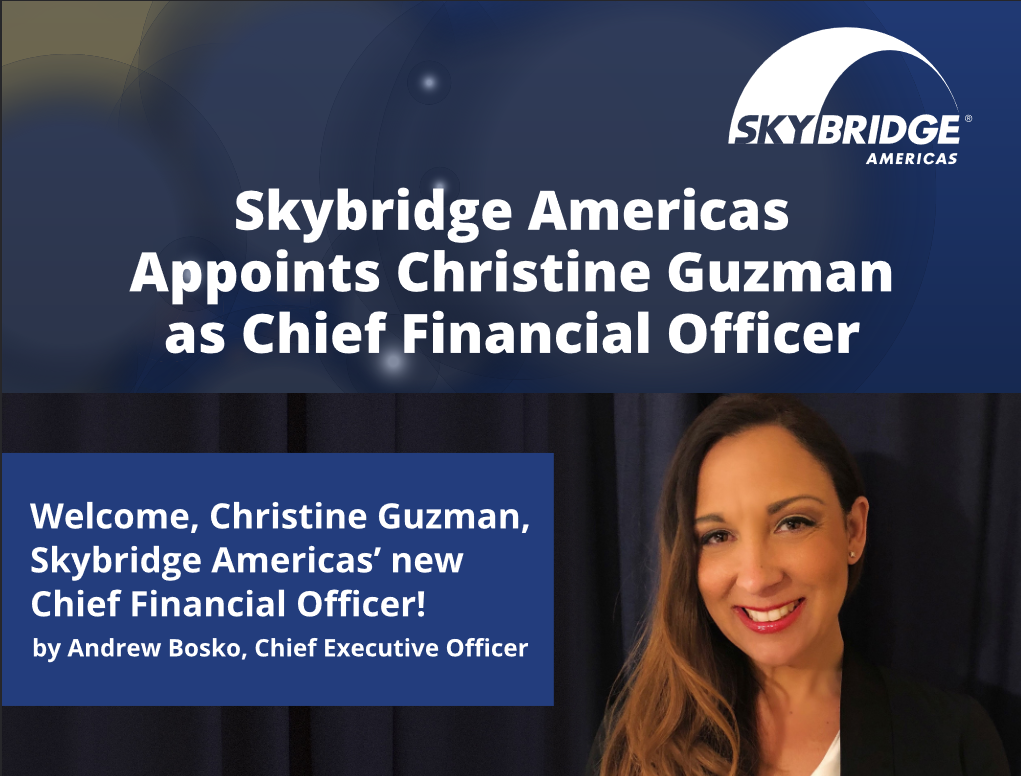 I am happy to announce that Christine (Chris) Guzman has joined Skybridge Americas as Chief Financial Officer. Chris brings an extraordinary combination of industry success and thought leadership to her role. A respected expert in finance, strategy, functional integrations, and merger and acquisition transactions, she has earned a reputation for building high-performing teams and delivering innovative, balanced solutions that consistently drive superior client, employee, and investor satisfaction. She has also become a prominent voice in the contact center and customer care industries. Her rich perspectives on the challenges and opportunities in our industry led to her being selected as a member of the Forbes Finance Council® in 2018, where she continues to serve today.
Prior to joining Skybridge Americas, Christine spent nearly a decade serving as Chief Financial Officer at Inktel Holdings Corporation, an outsource customer care and third-party logistics provider, where she oversaw financial planning and reporting, treasury management, resource allocation, and regulatory and tax compliance. Before that, she was the Corporate Controller for OmniPoint Staffing.
Chris earned her Bachelor of Science degree in Accounting from Florida International University, where she was awarded a fellowship to conduct Myers-Briggs studies of accounting students for the university. During her graduate Forensic Accounting studies, she was selected and completed the Federal Bureau of Investigation's Virtual Experience program.
A lifelong music lover and songwriter, Chris has been recognized by the Nashville Songwriters Association International twice for her published works. She also enjoys water sports, especially in her native South Florida.
On behalf of all of us at Skybridge Americas, welcome Chris!
Find out how Skybridge Americas can help you delight your customers and grow your business.
We seamlessly integrate our superior customer care skills with your brand messaging. For more information, contact us at 763-299-4570 or submit our contact form.