Technology is developing at breakneck speed, so communicating and working with teams across the world is also gaining significance. Accordingly, Business Process Outsourcing (BPO) has been growing in popularity. In almost every industry, businesses can now outsource non-core processes while they can focus more on the core business functions. The BPO industry is continuing to develop, and we should anticipate some interesting trends in this segment. BPO is basically a subset of outsourcing that involves contracting third-party service providers for various business responsibilities and operations. Businesses worldwide are embracing BPO because they make it easier for them to optimize the process management.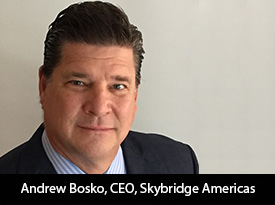 BPO provides a high level of flexibility, improves cost efficiency, better competitive advantage, diversity in skills, and a more global presence. Skybridge Americas is a business process outsourcing company that provides customer care, sales, technical support, emergency roadside dispatching, back-office support, medical and appointment scheduling across all channels; inbound and outbound voice, email, chat, SMS text, USPS mail, and social media. With their cloud-based, virtual platform, Skybridge delivers a uniform experience for all agents and consumers within a stable, secure environment across all contact channels. By providing real, actionable data, Skybridge enables smarter decision making without CapEx Investment or other operational expenses so often associated with acquiring and maintaining technology. Skybridge's Agents Anywhere platform allows them to recruit from top talent pools throughout Canada and the United States and enables them to ramp up and down seamlessly quickly.
Skybridge Americas was founded in 1953, and it is based in Minneapolis…
READ the entire article here >
-Bobby Matthews
Senior Vice President, Sales and Marketing
Skybridge Americas
bmatthews@skybridgeamericas.com
---
Find out how Skybridge Americas can help you delight your customers and grow your business.
We seamlessly integrate our superior customer care skills with your brand messaging. For more information, contact us at 763-477-7720 or submit the form below!
---