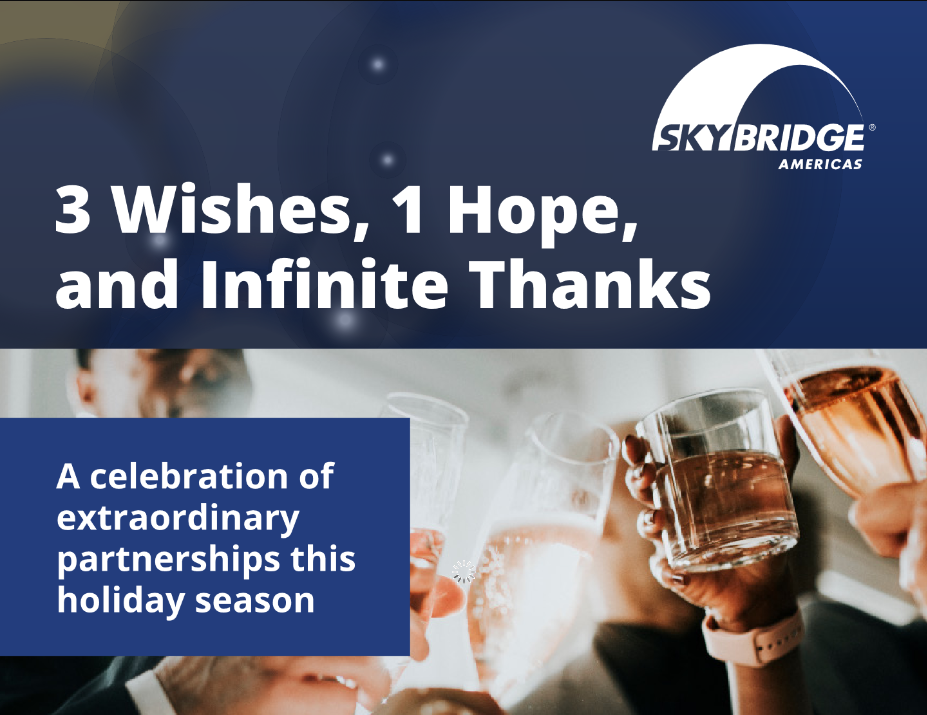 At this time of reflection, gratitude, and anticipation of a new year, we at Skybridge Americas wish to express our deep appreciation for our customers, our partners, and our talented Skybridge team members. Together, we have helped set new, higher standards of excellence for our industry, conquered unprecedented marketplace challenges, and in doing so, forged strong bonds with each other.
We are humbled by your trust in us, honored to partner and collaborate with you, and inspired to give you our very best, every day, at every turn.
Now, as 2022 draws to its close, we thank you for your partnership, we hope this holiday season brings you close to all those you hold dear, and we wish each of you a new year filled with joy, peace, and endless optimism.
Find out how Skybridge Americas can help you delight your customers and grow your business.
We seamlessly integrate our superior customer care skills with your brand messaging. For more information, contact us at 763-299-4570 or submit our contact form.