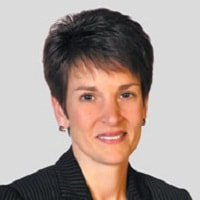 May 7, 2020
Skybridge Americas Chief Financial Officer, Laresa McIntyre was recently selected by Stetson University to be on the advisory board of its Disruptive Leadership Certificate Program.
The program prepares business leaders to make sense of the unpredictability of new business models. Participants get hands-on training that equips them to ask the the right questions, oversee and lead others, and convey thoughts and strategies to senior administration.
A successful and experienced financial executive, Laresa is a hands-on leader with a reputation for motivating high performing teams that are customer focused, innovative, and flexible. She is committed to maintaining the highest levels of operational and financial excellence in order to benefit customers, investors, and team members.
Prior to joining Skybridge Americas, Laresa served for eight years as CFO of Infinity Sales Group, a leading contact center company serving partners in the satellite TV, broadband, cable and home security industries. Before that, she spent seven years with dmg World Media where she served as Vice President of Finance for their Art and Antiques sector overseeing event management and publishing operations in the USA, England and France.

She is a Certified Management Accountant (CMA) and earned her MBA from Capital University in Columbus, OH.  Laresa is a supporter of the Leukemia & Lymphoma Society and was a marathon coach for their Team in Training program.